Join today
Introduction to Lunar and Martian robotics
A complete overview of robotic technology for planetary exploration
Duration
8 hours in total
Planetary robotics
Moon, Mars and Planetary robotics explored
Certificates
1 Certificate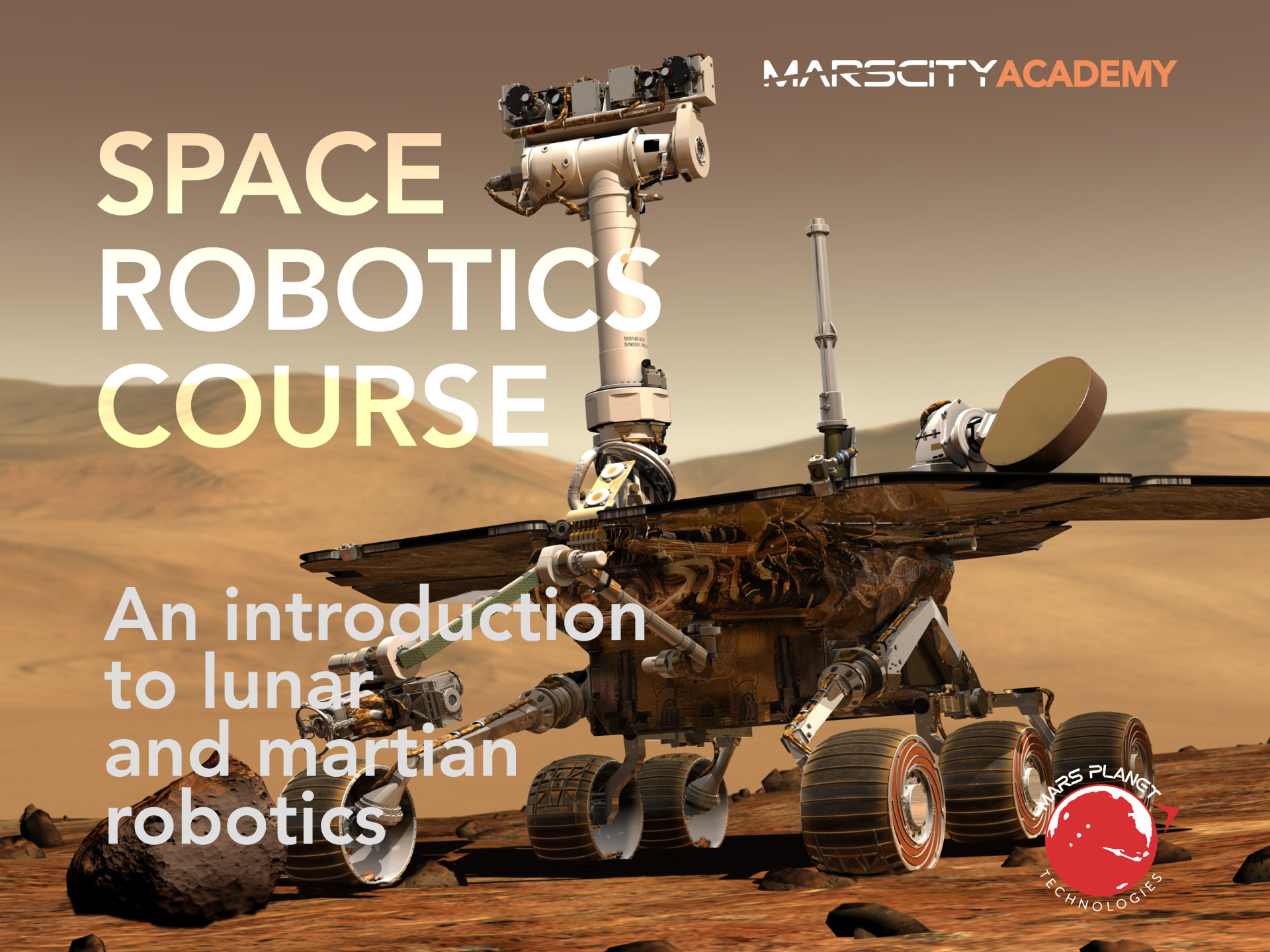 Welcome to the Introduction to Lunar and Martian Robotics course!
Are you interested in space exploration and robotics?
Do you want to learn how to design and operate robots that can explore the Moon and Mars?
If so, then this course is for you!
In this course, you will learn the fundamentals of robotics and how they are used in space exploration.
You will explore the challenges of operating robots in the harsh and unpredictable environments of the Moon and Mars.
You will also learn how to design and program robots that can perform complex tasks and collect data from the lunar and Martian surfaces.
Don't miss this opportunity to learn from the best and take the first step towards a career in Lunar and Martian Robotics!
Enroll in our course today and start exploring the final frontier!
Join my course and you won't regret it!
Giancarlo Genta is professor emeritus of Machine Construction at the Turin Polytechnic. Since 1987 he has held courses in Astronautical Propulsion, Construction of Engines for Aircrafts, Space Robotics. He is a member of the Turin Academy of Sciences and of the International Academy of Astronautics.
His research activity has focused on static and dynamic structural analysis, on the dynamics of rotating machines and controlled systems, and on space robots. Since 2012 he chairs the study group SG 3.16 of the International Academy of Astronautics on human exploration of Mars.
Author of 24 books, some of which are used as textbooks in Italian and American universities, and of 400 articles, he has written various popular science texts on space exploration and the search for extraterrestrial intelligence.
He is the author of several science fiction novels published in Italian and English. One has been translated into Ukrainian.
Certificate
We will help you unlock your inner potential so you can excel in your professional field
what students say of this course
The course is complete in providing a comprehensive overview of the challenges of space robotics.
ANDREA, PHD STUDENT
I have understood that robotics in space can have so many similar applications on robotics on Earth.

louis, automation expert
The course offers details on robotics that are normally normally not available in other courses I have tested.
Angela, teacher
Discover the opportunities of the planetary robotics